With the popularization of short-form video platforms like TikTok and Instagram Reels, Youtube and other networks that once held some of the top spots on the App Store have seen a significant decrease in usage, or at the very least a cultural shift of how people prefer to consume video media. It appears that younger generations no longer have a large enough of attention span to watch YouTube videos anymore. They would rather be entertained by hundreds of one minute or less videos, covering thousands of different relevant topics, than sit down and pay attention to one 20-minute-long video that only covers one. Or perhaps I am making something that I personally relate to a generational problem so I do not feel bad about not being able to pay attention to anything for longer than two minutes maximum. Either way, I have had a recent fixation with a type of video media that makes me feel studious, intelligent and incredibly capable of paying attention, and that fixation is the YouTube trend of "Video Essays."
As I do with most of my writing, I feel the responsibility of bringing awareness to how women and girls relate to social issues and current events, so I have curated a list of videos essays that revolve around a wide range of topics and affairs, but focus on them through a female or feminine perspective. At the end of the day, I am a girl's girl. While these 10 videos focus on the interests and issues of women, I hold firmly the belief that the collection I have personally curated below focuses on topics that have the potential to be useful or even interesting to all college-aged people, despite being directly related to women or femininity.  
 10 Must-Watch Video Essays for Women on the Internet:
One last thing before we get into it: these videos contain mature topics, language and themes. I do not recommend watching them if you are uncomfortable with things like curse words or serious and potentially triggering topics. 
1.The Crime of Being Basic, The Illusion of Being Unique (Shanspeare) 
Shanspeare in this video addresses the pitfalls of being basic and liking stereotypically "average" things, in a theatrical and captivating way. They use personal experiences and pop culture references as examples to discuss the topic of why there seems to be a right way to enjoy things, as well as a wrong way, and how society puts pressure on young people to be "special." I would recommend this video essay to anyone who has ever felt insecure about liking popular things, because as Shanspeare brings up, there is nothing wrong with popular culture, because at the end of the day, those things are popular for a reason.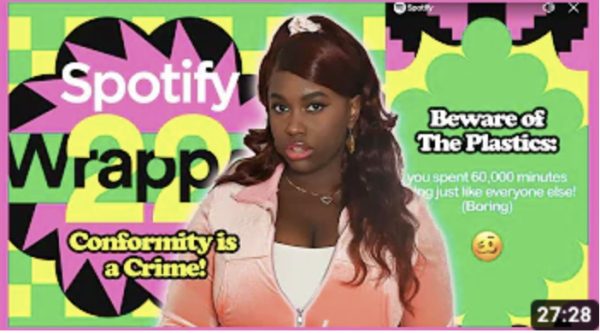 2. teenagers don't exist anymore (youth culture and third spaces) (Madisyn Brown)
This video essay by Madisyn Brown is a discussion of teenagers' latest trends regarding how they dress, as well as how they choose to spend their time and socialize with each other. With significant references to how teenagers have been viewed in the past, this video also brings up the argument of if teenagersare even necessary today, and if they are, why we should be looking at the behavioral differences between them and previous generations. Madisyn's video provides the feeling of being in a conversation with an older sister, while also confronting how social media has changed the way teenagers feel about themselves and the world around them.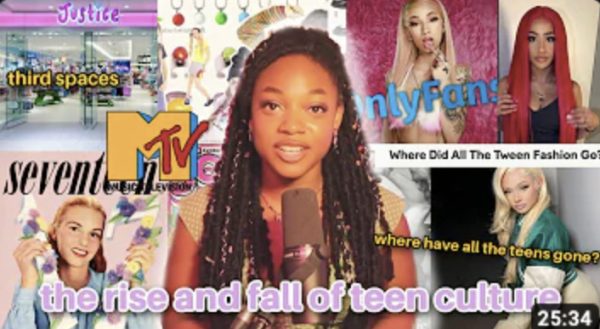 3. who is "that girl"? 🥗☕️🧘‍♀️ (a study of style) (ModernGurlz) 
One video from a series of style and aesthetic studies from the ModernGurlz channel, this essay is an easy, quick watch (or listen) to understand the specific aesthetic of being "that girl," or someone who seems to have their whole life together, practicing healthy choices and promoting self-improvement. While this video has a positive tone, it also references the critiques of this lifestyle and how it can inherently promote unhealthy relationships with food as well as how it may be unrealistic. If you are interested in topics surrounding conversations about food choices and privilege, this video is for you.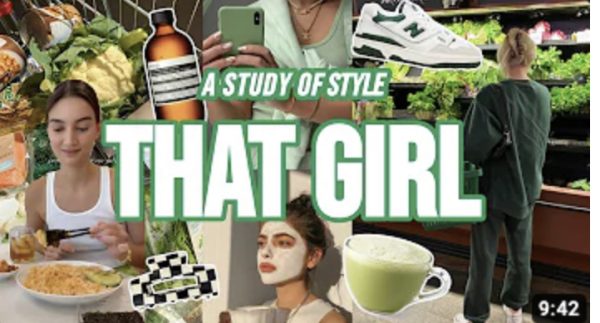 4. tiktok is bad for women, actually (Jordan Theresa) 
With an overwhelming amount of marketed content online revolving around anti-aging products and practices, it can feel stressful and frustrating to think about how you can prevent signs of aging on your own body. Jordan Theresa addresses this shared experience of many women, especially how TikTok's structure can work against one's mental health, promoting the economic market of women's insecurities. With a scientific focus on TikTok's algorithm, Jordan explores this topic in a way that makes her audience feel that she cares about the topics being discussed, creating a captivating viewing experience for watchers.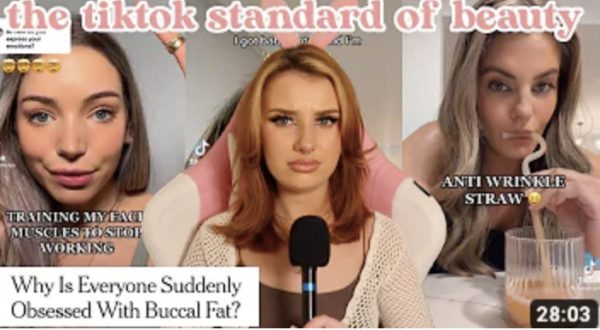 5. Lady Bird, Gilmore Girls, and Coming of Age in Privilege | Video Essay (Maia C) 
If you're a fan of the TV show "Gilmore Girls" or movies like "Lady Bird," in which young people are coming into new phases of life, trying to navigate relationships, work, school and other aspects that make up the troublesome existence of a teenager, this video will be of your interest. It is a nice introduction to other ideas involving characters like Rory Gilmore and Lady Bird. The creator, Maia C, references the theme of economic anxiety through a privileged lens, and leaves the audience wanting to hear more about how certain forms of media can isolate themselves from a lot of different groups when their characters and storylines are not widely relatable.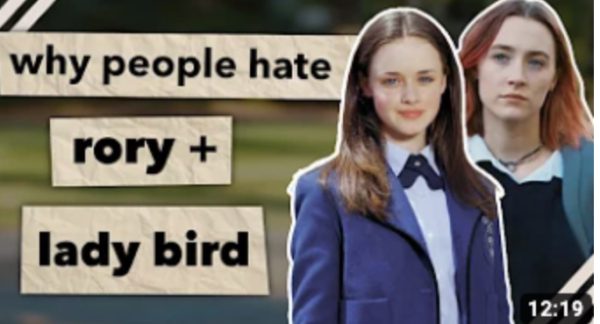 6. the instagram infographic industrial complex (amandamaryanna) 
While this video is a couple years dated having been posted in 2021, the subject matter is still relevant because of how the internet tends and continues to interact with current events. Arguments are presented such as how the trend of using infographics on social media can create an illusion of support and fall into the label of performative activism. Amandamaryanna, as is her YouTube handle, brings up interesting ideas of using activism and these infographics for personal and corporate gain through a woman of color's perspective, and asks how these actions characterize society.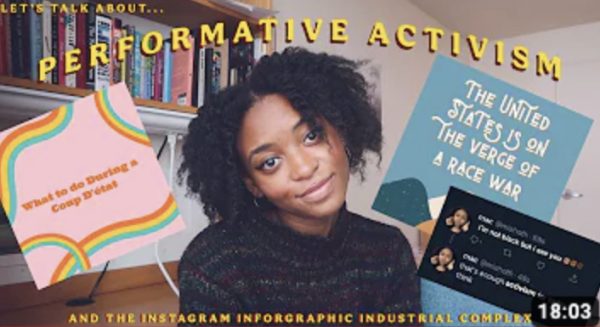 7. social media is making us speak in code. (Soeun in Seoul) 
Using an academic and informative tone, Soeun in Seoul addresses how separate the real world is from social media, and how uncomfortable it can be to verbalize social media references to one's real-world friends who might not understand what they mean. This video also has a large focus on Jean Boudrillard's ideas and exposes viewers to his book "Simulacra and Simulation," connecting it to how his philosophical ideas can be translated into modern social media spaces. While it can be hard to follow at points, I still believe it is interesting enough to consider in terms of how society communicates within online spaces.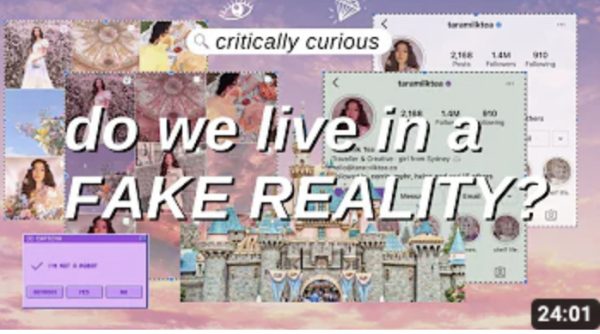 8. teen TV & the extinction of the tween (film fatales) 
Film fatales confronts the non-existent gap between children's TV and young adult TV, or in other terms, how there is almost nothing in between "Mickey Mouse" and "Euphoria" for older children to consume. Addressing themes of sexualization of teenagers and how visual media misrepresents what teenagers look like and how they behave, I found this video essay to be extremely captivating and interesting, especially with the current popularity of TV shows based around high schoolers being involved in weirdly adult situations.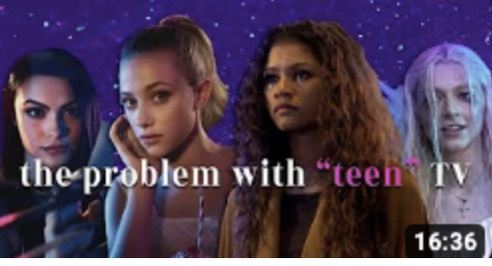 9. The Crown: an analysis of Conservative Feminism (Alice Cappelle) 
This video gives an interesting insight to Margaret Thatcher's attitude towards women in reference to "The Crown," while also touching on issues that involve harmful female stereotypes, such as the belief that women with careers are bad mothers. While this only reaches the surface of how this show represents different and sometimes opposing female ideologies, it is a nice starting point to a discourse surrounding unfamiliar ideas.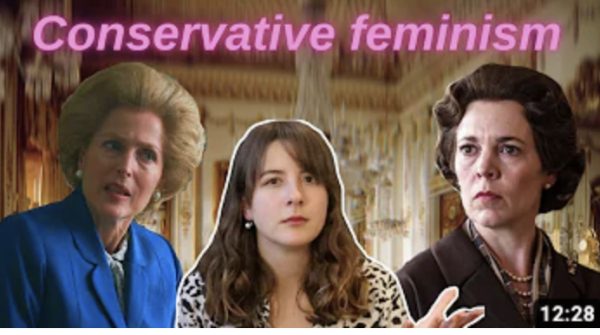 10. let's talk about the rise of '-core' and 'girl' aesthetics (Mina Le) 
Last, but certainly not least, I end this list with one of my personal favorite YouTubers: Mina Le. To go off on a slight tangent, I would recommend Mina's channel to anyone that wants in-depth analyses of current trends and social issues, with the video above giving insight to how subcultures have transformed into higher-quantity and arguably less impactful micro-trends and aesthetics. This video introduces interesting ideas to its audience, such as how these coming and going trends feel inherently marketable, as well as why women specifically take a large role in the existence of these trends.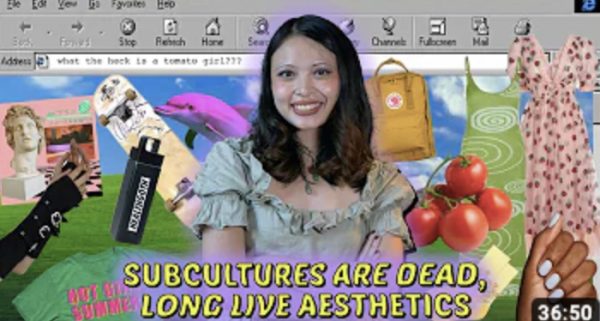 Furthermore, because I like to make everything that I do more complicated than it has to be, here is my recommendation of arguments against the "video essay," highlighting reasons why this trend might be completely pointless and, in some cases, harmful (but in a fun, girly-pop way!): 
 The Problem With 'Video Essays' (Elliot Sang) 
With all that being said (and if you went and actually watched more than one of the videos, you're a trooper and I love you) I want to point out some of the arguments against this form of visual media because I think it's important to look at things from alternate perspectives. None of these creators, to my knowledge, have any real merit or credibility when discussing these topics. Though some of them may have done extensive research and used outside sources to support their opinions, these videos should not be taken as actual academic essays. In a perfect world, these videos would be peer reviewed and, in some cases, organized in a more efficient and cohesive way. However, since this is not a perfect world and we are dealing with one aspect of the ever-changing internet, we must use common sense to decide for ourselves whether to agree or disagree with any form of media we consume. While obviously these videos should not be anyone's main source of information, I do think there is something to be said for the fact that they are a growing trend, with millions of views between all of them on YouTube, especially in a time where short-form content is king.  
I consider taking the time to research specific topics and being brave enough to present your perspective to the world is extremely admirable of these creators, also holding the firm belief that individuals have the responsibility to educate themselves on multiple points of view on culture. These videos are an engaging starting point to branch out of one's comfort zone and start listening to people of different social, political, and economic groups to really try and understand the world we are living in, and why it is so incredibly complex.