Pike Spike Kicks Off A New Year Full of Events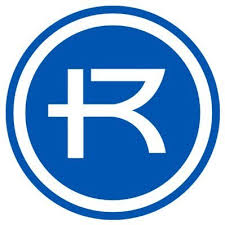 The return to campus for the 2021-22 school year has been a cheerful time for the student body of Rockhurst University as many COVID-19 restrictions have been lifted or modified. That has meant more possibilities for many more of the familiar and anticipated events on the student life calendar.
Restrictions to prevent the spread of COVID-19 put a halt to a majority of student events. But one month into the semester,  they have made a strong return, beginning  with Pi Kappa Alpha's annual sand volleyball tournament, Pike Spike. 
The event was a strong kick off to the school year, being held the first weekend back on campus on August 28th. Many students jumped with joy at this opportunity, as it had been two years since the last Pike Spike was held during the Fall 2019 semester. 
"The event was very successful and I had a great time seeing so many of my classmates outside of an academic setting again without masks," Michael Tucciarone, a senior and member of Pi Kappa Alpha fraternity, told The Sentinel. 
Tucciarone said he is also looking forward to attending the Pi Kappa Alpha formal event this spring with hopes that more COVID-19 restrictions will be modified to allow more possibilities for events.
The success of Pike Spike  offers an optimistic outlook for the rest of the Greek life community and the events to take place throughout the current academic year. Throughout the school year, students can look forward to more events outside of the Greek community such as athletic events. The full schedule for all sporting events can be found on the Rockhurst Athletic website.
The Greek community will also be participating in intramural sports throughout the school year. Sand volleyball makes another appearance, as the first intramural sport offered this year, on Thursday nights. Basketball, and soccer are also offered this fall. A full schedule can be viewed on the Rockhurst Intramurals website. "Intramurals is such a fun event to attend each week because so many organizations participate and the high energy makes the players very competitive," Avery Ost, a member of Alpha Sigma Alpha sorority, said. 
Still, safety regarding the ongoing COVID-19 pandemic stays at the forefront of everyone's mind. And there are still high expectations of safety for individuals in charge of planning these events and those in attendance. 
Elle Guttman, president of the Zeta Tau Alpha sorority, is working within mask and social distancing guidelines to be followed at Greek community events while planning the sorority's upcoming events and spoke on what students can expect to see from the Greek organizations. 
"There will definitely be more events held this year because we are better prepared to handle the situation," Guttman said. "Our main focus when planning our upcoming events this semester has been ensuring room for social distancing and enforcing masks when indoors. We also are focused on the use of individually packaged food to help decrease the number of surfaces touched by multiple people." 
The restrictions are minimal compared to the previous school year but still pose an added barrier when planning events. The space to accommodate social distancing and individually packaged food can add additional costs that were not needed in the past for similar events. 
The sorority is looking forward to and working hard to plan their annual Dad's Weekend on November 5th and 6th, Semi-Formal dance on November 19th, and Think Pink Week October 11th to 15th, which were all cancelled or modified greatly to accommodate the restraints of COVID-19 last school year. 
A key factor that has led to Rockhurst's early success in a steady return to campus is the continuous low rate of infection outlined in the university's COVID case numbers email sent out weekly. With only 4 students COVID positive as of September 30th, continued success of Rockhurst's ongoing transition from online to in-person events and classes will depend on the continual participation in safety measures from all community members.
The COVID-19 pandemic changed many aspects of students' daily lives but with the continued participation in safety regulations of the Rockhurst community we hope to see the traditions we miss return following the success of Pike Spike. 
Greek Organization Sororities held recruitment virtually through zoom in January of 2021. This year, recruitment is scheduled to be in person January 14th to 18th. Upperclassmen have expressed that it has been hard to meet younger students and form relationships through virtual events.
Said senior Logan Derosia, "I am most excited by the return of events to campus so I can connect more with the younger students, not through a computer screen." The excitement for the return of events shows the importance of relationships to Rockhurst community members.