Welcome to the new MAC!
On Monday, October 14th, Rockhurst University made great strides in the way of athletic improvement for the campus.  The Magis Activity Center, commonly referred to as the MAC, officially opened.  The center has a double role as it hosts an event center as well as the new gym for the students and faculty.
The event center is located on the first floor, intended for organizations to reserve the space for their use.  When not used for meetings, students will be able to swipe into the area to study.  The gym is located on the upper level of the building, complete with beautiful floor-length windows facing the greenery of campus and the Bourke field.  Some of the highlights in this gym space include fresh treadmills facing outdoors, an expansive area with free weights, weight machines, and lift racks.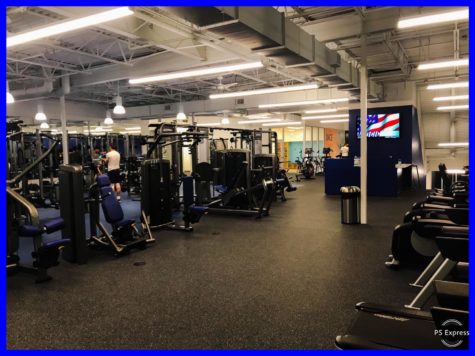 The gym also holds an aerobic room for future yoga classes, with a rack full of brightly colored free weights.  There are also two rooms intended for the use of Occupational Therapy and Physical Therapy students. Although the MAC is open for a limited number of hours each day, it has been undoubtably well worth the wait.