Men's basketball program releases 2017-18 schedule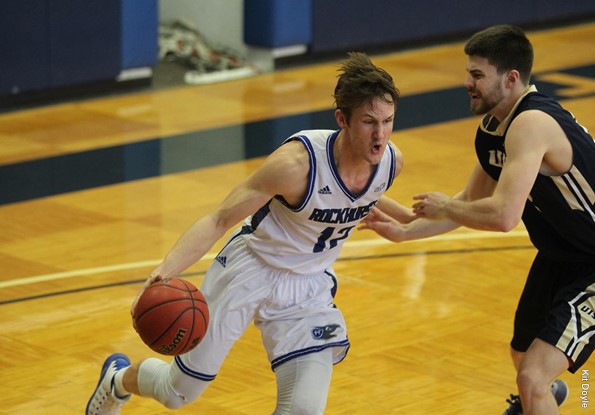 The Rockhurst Hawks men's basketball team released their 2017-18 schedule today. Last season, the Hawks finished with a 14-13 overall record.
Notable opponents for this season include:
November 4: Southern Illinois-Carbondale (Exhibition/Away)
November 13: Saint Louis University (Exhibition/Away)
November 24: Central Missouri (Away)
January 4: William Jewell (Home)
January 13: Truman State (Home)
January 25: Missouri-St. Louis (Away)
February 8: Drury (Home)
February 24: Missouri S&T (Home)
The team's home opener is slated for November 18 at 4 p.m. against Washburn at Mason-Halpin Fieldhouse. The full schedule can be found here.
Interested in contributing to the Sentinel? Contact our Editor-in-Chief, Ryan Crawford, at [email protected] to learn how to get started.