Easy ways to make food in your dorm without breaking the bank
After being in the dorms for a long time, I have come to understand that sometimes I don't want to go to the cafeteria to get a meal. Sometimes, the cafeteria is closed, some options I don't enjoy, or sometimes doesn't fit within my dietary restrictions. What do I do because of this? I make my food at home. My home is inside the dorm hall. Five basic items that make me feel like I have variety and a choice in what meal to eat are with these five tools: a rice cooker, sandwich maker, waffle maker, microwave and a minifridge.
Rice Cooker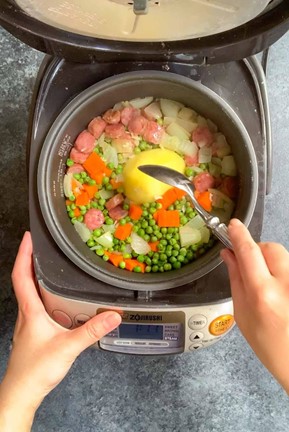 Good for making rice, steaming vegetables, and steaming meat
Stable meal with the minimal cooking experience needed
Grain is one of the daily food groups
Check out some recipes here!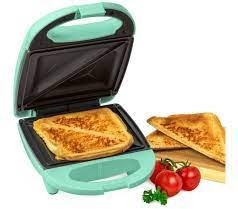 Great for making any kind of sandwich
Provides a warm meal in a quick amount of time
Requires minimal effort or cooking experience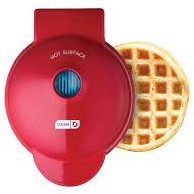 Can be used to make waffles
Can make small pastries such as cinnamon rolls or egg dishes
Microwave
Most meals can be prepared in a microwave
Small meals such as beans, vegetables, prepackaged meals like mac and cheese or popcorn
Minifridge
Main way to save and keep fresh food for longer periods of time
Make sure to have a minifridge with a freezer
The top two most important necessities are a microwave and a minifridge. A microwave can provide a multitude of uses such as heating up water, warming food, keep as a clock in the room, and can be used in the aid of other cooking necessities. Without a simple microwave, many things would be hard to manage. The added simplicity comes from having the utility in your room rather than having to go to the communal kitchen as there can be a host of bacteria from the local dorm residents. While the microwave does the majority of the cooking in a minimalistic and simple way, the other equipment allows for an elevated taste level and makes the food not taste all the same, such as how the microwave can do to food. The minifridge will store all the ingredients and leftover food that will be used in the cooking process. The best choice in minifridge, in my opinion, would be a minifridge with a separate freezer. With the added freezer, this space can allow for frozen food, ice cream, and other frozen goods.
A rice cooker is useful cooking equipment that can provide ample amounts of food while holding a large variety for taste and preference. Any type of rice can be made in a rice cooker, and any sort of seasoning can be added to make the meal fit your preference. Canned beans and vegetables can be added to the meal for added nutrition. Add bullion cubes or seasoning packets and there can be added flavor to the rice itself instead of having bland rice every meal.
A sandwich maker is great when a small snack is to be made. A sandwich maker can also be used to toast bread. Grilled cheeses are common, and paninis are good enough for any person to eat. A toasted bacon, lettuce and tomato sandwich provides plenty of healthy calories when eaten in moderation. A sandwich with pre-sliced bread is an easy meal to add when a person has limited cooking experience. A waffle maker is along the same lines as it is easy to make, and can be used to make desserts. Cinnamon rolls can be made in the waffle maker if kept long enough under high heat temperatures. Waffles can have any flavor or texture that suits the palette of the person eating.
Overall, these few tips and tricks should assist anyone trying to make meals with limited resources in the dormitories. They have helped me in the past four years of dorm living to find the right things to enjoy in the comfort of my own room.