Kansas City Style: shop small and sustainably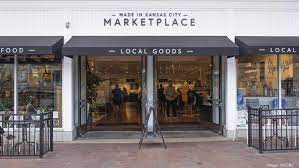 As we transition into spring and start putting away our winter coats and whipping out our raincoats, shorts, and favorite T-shirts, we may find that it's time to revamp our closets for the new season. Selling, repurposing, or donating our old clothing and replacing them with ethically sourced clothing is a sustainable way to stay trendy this spring. Shopping local is also a great way to help our small Kansas City businesses. Here are a few of my favorite sustainable shops in Kansas City!
Arizona Trading Company
209 Westport Rd, Kansas City, MO 64111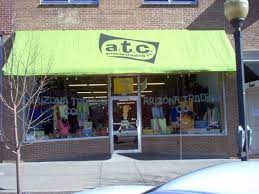 A.T.C. Is a Kansas City thrift store located in Westport that has a collection of trendy items ranging from vintage to new. Their prices are extremely affordable, especially compared to other vintage thrift stores in the city. My personal favorite spot in the store is the $1 section. They also have a website featuring specific items in the store that you can check out!
Raygun
1803 Baltimore Ave, Kansas City, MO 64108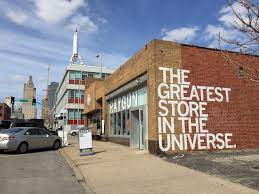 You can shop in-store or online for your new favorite graphic tee or mask from Raygun. Their website features a lot of their own items but in-store they also have clothing pieces from local Kansas City designers. The company donates 15-30% of profits to charity. They even have a mural outside of their building that says "Greatest Store in The Universe."
Clothz Minded
4115 Pennsylvania Ave, Kansas City, MO 64111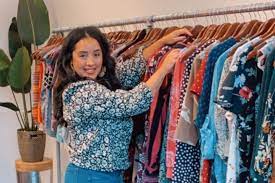 https://clothzminded.myshopify.com/
This Sustainable Collection Boutique was started by Nicole Ortega. She believes in putting an end to fast fashion and making fashionable clothing accessible to everyone. Budget and Eco-friendly clothing is her vision.
Made in KC Marketplace
306 W 47th St, Kansas City, MO 64112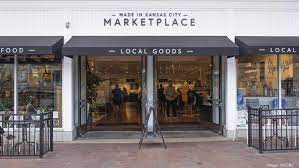 The Made in KC Marketplace sells a variety of products from different Kansas city businesses including Apparel, Accessories, Decor, Housewares, Food, Drink, and even Plants. Their mission is to provide exposure and access for small businesses to the greater KC Metro. This is a great place to get Kansas City sports teams' merch for the season.
Madi Apparel
1659 Summit St, Kansas City, MO 64108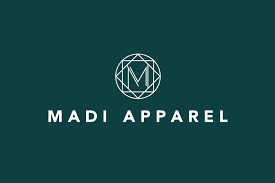 https://www.madiapparel.com/
Madi Apparel stands by its commitment to source ethical and sustainable fabrics that are healthy for your skin. Their products are biodegradable and manufactured locally. For every item purchased they donate a pair of underwear to women in shelters around Kansas City. They are a brand with a strong cause.