'Just say I'm American': Rockhurst students reflect on racism
Today we celebrate Juneteenth, the official "Freedom Day" of the liberation of slaves in America.
On June 19, 1865, in Galveston, Texas, Union Army Gen. Gordon Granger delivered the order announcing slaves were free. The slaves were already freed throughout the nation by Abraham Lincoln effective Jan. 1, 1863.  Two and a half years later, there was still a need for widespread federal enforcement for Southern states due to the lack of compliance with the presidential executive order.
One hundred and fifty five years later, America continues to battle daily repulsive racism and discrimination.  The death of George Floyd at the hands of a white police officer in Minneapolis is the latest reminder. Officer Derek Chauvin has been charged with second-degree murder, third-degree murder and second-degree manslaughter for his role in the May 25 encounter; three other police officers have been charged with abetting murder.
Since Floyd's death, protests have broken out across the country and many have spoken out against systemic racism.
At Rockhurst, numerous student organizations have issued statements of solidarity speaking out against this injustice. Among them: Faculty Senate, the American Association of University Professors (AAUP) Rockhurst Chapter, Black Student Union (BSU), Student Activities Board (SAB), and a letter by President Jesuit Fr. Thomas B. Curran.  The Rockhurst community also participated in a virtual prayer in memory of George Floyd's murder and all those who have been killed in violent acts of racism.
Several students shared their reactions to Floyd's death and their own experiences with racism.
Desane Charles, class of '21, a nursing major from Kansas City, said, "My feelings about the murder is it is very sad, but it is something which has happened for a long time. The difference now is things are being caught on video. However, even with video and global protests you can see how hard it is for there to be a conviction."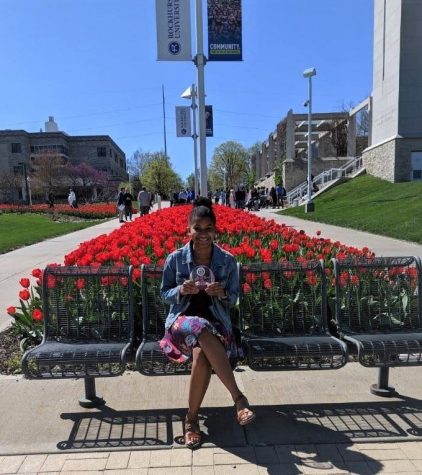 Charles said she has experienced discrimination, too.
"I have been situations with white people who look down on you, she said. "Or you walk into a store and they think you are stealing because they believe you can't afford to be there…These are things I've learned to deal with my whole life like most minorities."
Jerrit Payton Jr. has also had personal experiences with racism.
"When I was first introduced to the idea of racism, it was when I was 8," said Payton, class of '23, a marketing major and film acting minor from Chicago. "I was on a baseball league, everybody knew I was in the top 3 or 5 players, but there were a lot of people who were concerned I would be on the team.  Several parents said 'He seems too cocky.' What they meant by saying this was, I would celebrate loudly when I had landed a home run. The way black people celebrate is different—expressive—it was hard to swallow they had a problem with the way I celebrate.  I remember thinking 'Why does the way I celebrate matter when I've scored a home run for your team? What does that have to do with the team?'"
Payton added he vividly remembers learning about the history of the American Revolution five separate times in grade school, without a having a clear memory of discussing the history of racism:
"The fact is backwards: We as American people—as a country—were never taught certain parts of history which have to do with racism," he said. "When you don't teach the history of the country, even the hateful parts, it contributes to the systemic racism."
Payton recalled seeing the first event which sparked Black Lives Matter (BLM).  He watched the news reports of the death of Taryvon Martin as a 10-year-old, "When I saw the news, it didn't make me ashamed to be black. It made me frightened. I see videos like this and think: Am I going to be next?" he said.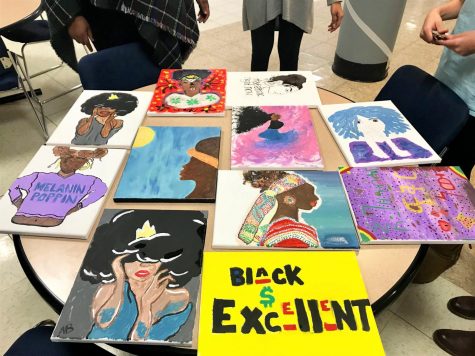 Payton grew up in a predominantly white neighborhood, and he said he remembered being conscious of his race early on in friendships.
"I remember thinking, are they friends with me just because I'm black? Are these people not friends with me because I'm black?" he said. "You see it in other people: Race becomes a burden.  It's constantly something you have to think about.  It's made me very conscious of my race."
He said he has felt like others viewed him as a threat in his neighborhood when running or walking because of his skin color.  "It's disrespectful to see people, wave, make eye contact, and have them ignore you because they're afraid of you."
Still, Payton said he has found hope from the protests and rallies. Even though the video of Floyd was not shocking for him, what did shock him was the unified response he saw in protests of indignation, rage, and disgust.
"I've never seen a situation where nobody defends the attacker," he said. "At this point, you've got everyone pissed about racism. If there is going to be a change, it is going to be now.  From what I've seen, I don't think the world is going to return to normal."
Looking forward, Payton said racism has to stop now for the next generations.
"I see news like this and think, this could be my children in these situations. Knowing at one point, my kids will ask me about the racism in 2020, I'll tell them. They will ask me, 'What did you do about this?' In 2040, we won't have to deal with this if we put an end to it in 2020.
"Personally, I think this is the perfect time to be black because my voice has a perfect platform. Right now, one thing our nation needs is unity. Right now, we need to change the way we respond. Right now, we need to change the way we live. I want support of all people in general, regardless of their ethnicity or race. I want support in general.  Regardless of a trend or a hashtag. This issue is more than a hashtag. People hashtag this or put symbols of support up but don't do anything.  If you can't connect with us at our hardest times, you're not really a friend."
On his Instagram, Payton hosts a podcast on social justice. His sixth episode "Why Be a Racist," covers the racial situation in America today:
"I hope to get to a place where it doesn't take people getting shot or cops getting beat up to come to a place of unity," he told the Sentinel. "I'd like to get to a point where I can go to another country and just say I'm American instead of I'm black.  I've never been completely proud to be an American."