Document your Procrastination: a review of three documentaries
Look– I get it, we all procrastinate. I'm procrastinating my finals by writing this, and you should procrastinate yours by watching these documentaries. Not only will they teach you something, opting for one will boost your IQ and keep you from looking insane quoting The Office from bed. Lucky for you, they can all be found on Netflix, so don't worry about making a fake email for your third free Hulu trial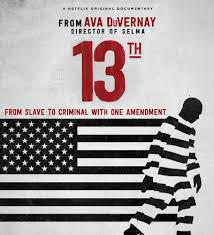 13th, directed by Ava DuVernay, is a perfect film for the American history buff. Appropriately named,13th explains the thirteenth amendment as it relates to America's mass incarceration issue. It opens with the alarming statistic that while the United States has five percent of the world's population, they have 25% of the world's prisoners. The film chronologically takes the viewer from slavery through the civil rights movement and right on into the modern day. DuVernay includes diverse interviews and is sure to introduce points of view that the textbooks have left out. Overall, 13th is a must watch for everyone, and although boring at times, is a dose of reality which is too often left out of standard curricula.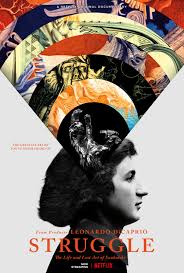 If there's any man that could consider his life a rollercoaster, it would be Polish painter Stanislav Szukalski. His rise and fall and rise and fall again is captured in the beautiful documentary Struggle: the Life and Lost Art of Szukalski. Director Irek Dobrowolski excels in adding amazing visuals of Szulkalski's work, considering most of it was destroyed during the war. One feature that sets Struggle apart is interviews with Szulkaski himself, who loved to talk to the camera for hours. Stas, as the artist was known as by friends, was a true individual and created his own alphabet among other quirks.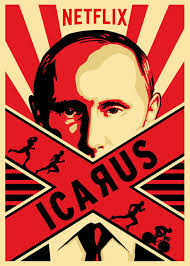 Icarus, created by Bryan Fogel, is the tale of a professional biker who set out to complete a race using performance enhancing drugs. The catch–- he's already done the race dope free, and the documentary was supposed to capture the effects of doping with Fogel as a test subject. However, Fogel ends up uncovering a profit in doping led by the Russian government. When he reaches out to doping experts, he ends up finding Grigory Rodchenkov, director of Moscow's Anti-Doping Centre who was a bit too eager to help Fogel successfully dope. Icarus ultimately became an exposé into one of the largest doping scandals known to man. With an Academy Award for Best Documentary Feature, this documentary will be sure to have your eyes glued to the screen, not your textbook.