Family and Alumni Weekend 2019
Each year, Rockhurst University welcomes students, families, and alumni to campus during Family and Alumni Weekend. There is always a slew of fun activities for all ages, and this year was no exception.
On Friday, September 20th, the events began! The weekend commenced with the Junior Nursing students receiving their white coats at the Research College of Nursing White Coat Ceremony.
Following the White Coat Ceremony, the Kateri The community hosted an open house and a blessing, led by Father Curran, to welcome the newest intentional living area on campus.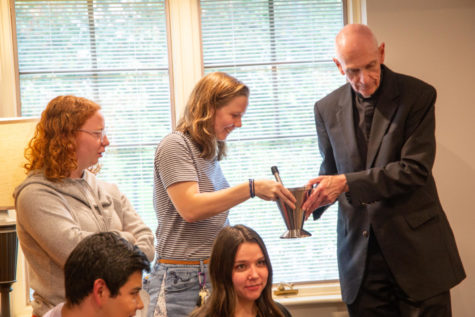 Friday evening, the family fun kicked into high gear with the soccer tailgate, followed by the Men's and Women's Soccer games versus Truman State University. At the tailgate, there were plenty of exciting activities: Bodypaint, inflatables, Betty Rae's Ice Cream, free food, and much more!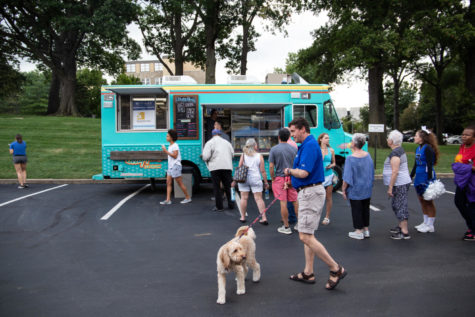 The Women's Soccer team began the night's games with a 2-1 victory over Truman State University! Your Hawk goal scorers were Hannah Byrne and Cathy Rometti. Great job ladies!
Following the Women's Soccer victory, the Men's Soccer team had a hard-fought bout against Truman State University, but ultimately the Hawks were defeated by a score of 1-0 in double overtime.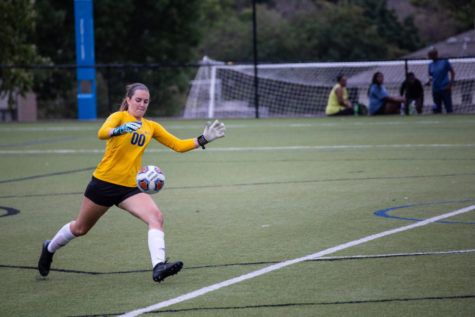 Despite the inconsistently misty conditions throughout the evening, the annual fireworks the display was able to avoid the rain and was a beautiful way to cap off an awesome day for students, family, and alumni who were able to attend.
Saturday, September 21st, the events continued with the Hopkins Skip and Run 5k in the morning. Many families ran for a great cause and had a blast doing it!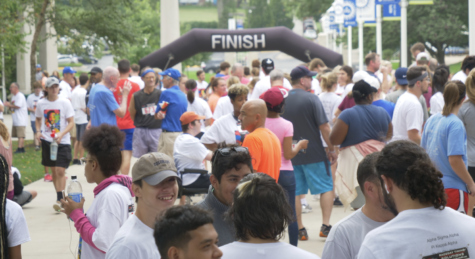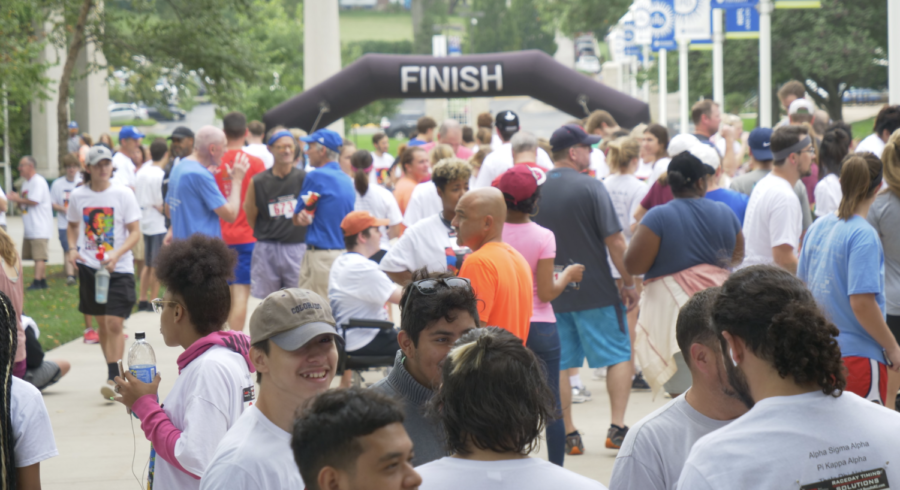 Throughout the day on Saturday, our Golden Hawk Alumni got to tour the campus and see how it has changed over the years. Along with the Golden Hawks, our more recent alumni and current students got an opportunity to tour the newest facility on campus that is opening soon: The Magis Activity Center! The Magis Activity Center will provide many wonderful opportunities for students, faculty, staff, and others to improve their health and wellness through the usage of this new facility.
Family and Alumni Weekend was wrapped up with an afternoon Mass and an evening entertainer: Hypnotist Chris Jones was brought in by SAB to give us an amazing performance worth remembering (unless you were hypnotized the entire time)!
As you can tell, Family and Alumni Weekend at Rockhurst University each year is full of fun, interactive events for those of all ages, whether students, family, alumni, faculty, or staff.
Our Rockhurst University does an incredible job hosting events each year, with Family and Alumni Weekend being one of the sure highlights for Hawks of all ages each year.
We hope all in attendance had an amazing weekend at Family and Alumni Weekend. We hope to see you all back next year!