Feature: Celia Fox, with a look into Jesuit Volunteer Corps
"Friday Features" share the stories of members of the Rockhurst community and their endeavors beyond academics.
Celia Fox, Rockhurst's Assistant Director of Campus Ministry, came to the university via an unique avenue: the Jesuit Volunteer Corps.
JVC is an opportunity for young adults to experience "faith that does justice."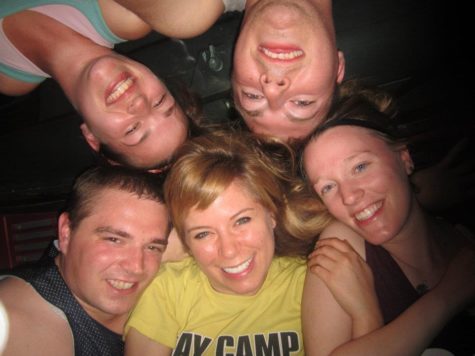 After graduating from Assumption College in 2011, Fox interviewed for JVC at three different locations. The JVC application process includes the completion of a ranking of several desired locations. Based upon an applicant's location interest and qualifications, they then receive an invitation to interview. If all goes well, they will be offered a position.
Fox had the choice between working at a high school in Kansas City, an elementary school in New Orleans or with foster children in San Diego. She eventually selected Kansas City's Bishop Ward High School, a Catholic community, where she became closely tied with Rockhurst.
"At Bishop Ward, the people cared deeply," said Fox, recalling how "there was a rich tradition of pride."
Jesuit volunteers have the opportunity to live either internationally or domestically for 1-2 years while participating in service. Each volunteer is placed in a community and is provided a small monthly stipend. Jesuit volunteers focus on the world's greatest social justice issues—from addiction recovery to education and hunger relief—16 types of service across 6 countries.
In her time with JVC, Fox said the group shaped her views on social justice and reminded her of the importance of just being with people.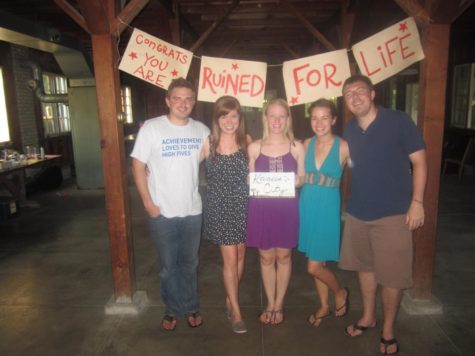 "There is a difference between charity and justice, and this has shaped my desire for real relationships with my co-workers and students," said Fox.
When asked about her favorite JVC memory, Fox said, "My community was just the best. We had no internet [or] cable and were living in a tiny house. I shared my bunk bed and closet. But I loved them, and they loved me."
The members of her JVC cohort were in the same city, with each in a different job—all were involved with different aspects of the KC community. When asked about the difficulties of the program, Fox was not hesitant to share. She and her JVC community relied on their parishes and on each other for support.
She said, "We saw hard things. But there were always people to listen."