Feature: Jermal Perkins, a student set on changing the world with his smile
"Friday Features" share the stories of members of the Rockhurst community and their endeavors beyond academics.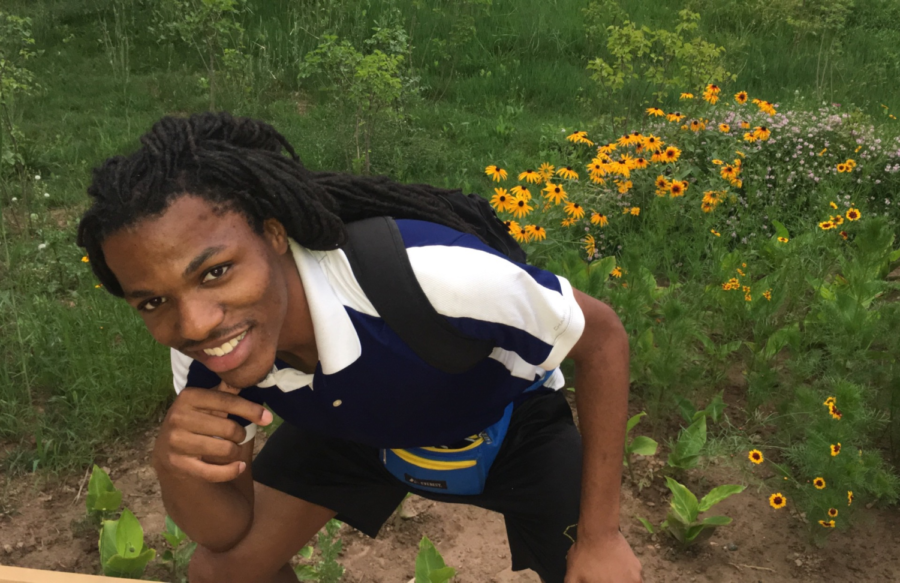 Even on hazy, winter afternoons at Rockhurst University, light seems to radiate from one student everywhere he goes. Whether he is talking to a classmate, giving a presentation or just walking to class, you will find him smiling––and his optimism is contagious.
For sophomore Jermal Perkins, today is just like any other––joyous.
How do you feel about Young the Giant headlining the Rockstock spring concert? Will you attend?
I'm very excited! (33%, 19 Votes)
I'm disappointed, it should be a different performer. (19%, 11 Votes)
Who? I've never heard of them. (12%, 7 Votes)
I'm definitely going; I want to be in the front row! (12%, 7 Votes)
I feel neutral about it. (9%, 5 Votes)
I'm definitely NOT attending. (9%, 5 Votes)
I'll go if my friends want to. (7%, 4 Votes)
Total Voters: 46

Loading ...
His radiant personality isn't the only unique thing about him. Using his major degree in communication and minor in educational studies, Perkins hopes to become a widely-known evangelist who starts his own school one day.
Said Perkins, "I want to travel and use the qualities that God gave me to preach the gospel. I want to give people hope because I remember when I didn't have any. I felt like I had a void in my life that couldn't be filled with temporary satisfactions."
Perkins wasn't raised as a Christian, but he converted about two years ago when he met a pastor from his high school who helped him make the decision.
Perkins acknowledges that being bullied in childhood made his faith stronger because he felt that God was always with him. He remembers what it feels like to be mocked for things that he cannot control. Instead of turning to negativity himself, the bullies he faced showed Perkins how to love everyone.
His strong faith informed his decision on where to attend college. After one visit, Perkins knew that Rockhurst was the school for him. He dreams of living out the Rockhurst mission – "[to] serve others as [a] compassionate, thoughtful leader."
People who meets Perkins see something special in him. His personality glows and the way that he cares for others, even if he has only just met them, is inspiring. He is a student who lives the core value of Finding God in All Things, especially in relationships, which he fosters with great care.
"I watch him respect every new person in his life with humility, pursuing them below the surface and trying to know them better," said Brendan Dungan, '21, a close friend to Perkins.
Dungan affirmed the strength and deepness of Perkins' faith, adding "His gratefulness to God for every new day and every person set in front of him, old or new, is heroically virtuous and truly inspiring."
Right now, Perkins is focusing on his purpose in life, which he describes by way of a two-part plan. The first part is to dream big by helping others and by making a lasting impact in the world. This aspect includes his goal of being an evangelist and founding a school – although he knows the actualization of such aspirations are years away.
The second part of his plan involves loving others boldly, including those he meets on Rockhurst campus, by being fully present with them.
Passion for his daily life and future makes Perkins' joy contagious. Naturally, he knows how to share cheer and gratitude – and he does so unabashedly.
"He's just kind of made me appreciate everything in my life more," said Lucas Hinton, '21, Perkin's classmate and close friend.
From his strong faith to his big dreams and warm and welcoming persona, Perkins is already changing the world – starting with the Rockhurst community, one smile at a time.