Tau Kappa Epsilon making return to Rockhurst Greek Life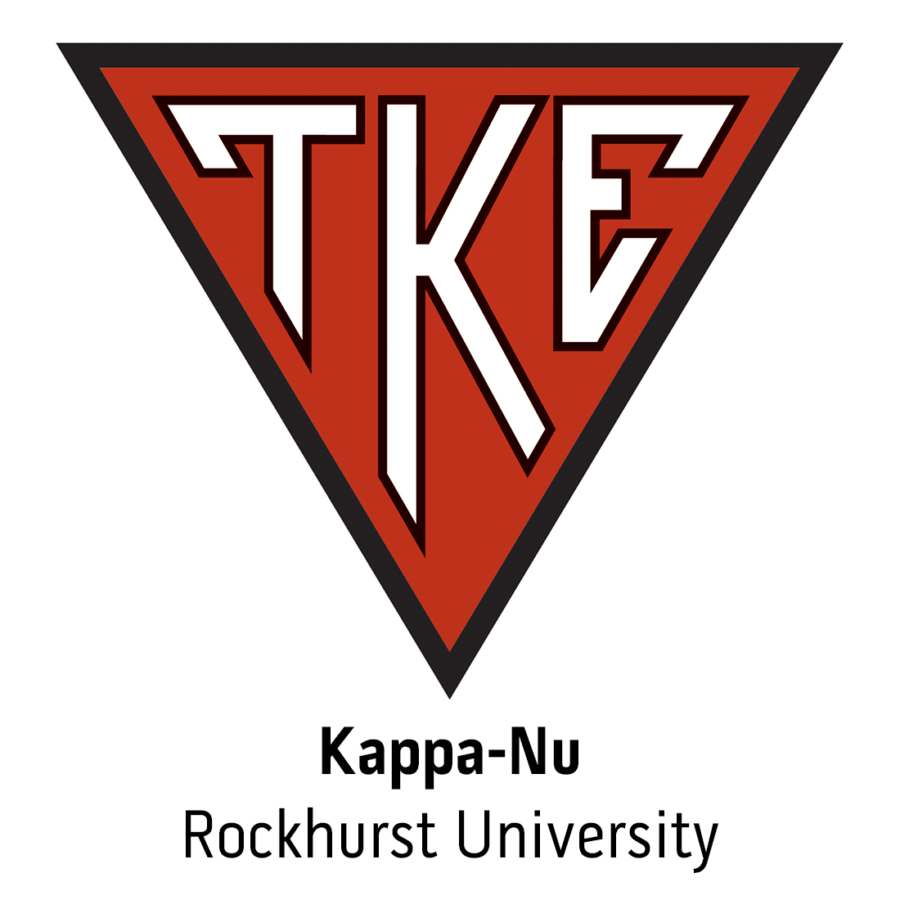 Greek Life at Rockhurst University is growing once again, this time with the return of a familiar face.
Tau Kappa Epsilon has recently begun re-colonization of its Rockhurst University chapter. TKE was able to commence rushing immediately following the Spring 2018 formal recruitment. Currently, 15 men have accepted bids in hopes of reinstating the organization. The colony must obtain 35 members before becoming an initiated chapter.
The total number of Greek organizations will now consist of five fraternities and four sororities.
The reinstatement process comes following TKE's removal from the university in January 2014. "TKE was placed on a four-year suspension from Rockhurst University … for continued policy violations over an extended period of time", said Riley O'Dell, Assistant Director of Student Life at Rockhurst. "The plan was always for TKE to return to campus as long as they adhered to the suspension guidelines established in partnership by Rockhurst and the TKE National Office."
The Kappa Nu chapter was originally established at Rockhurst University in April 1966. There are 1,087 total men who are recognized as lifetime members from RU.
Chris Zeugin, a sophomore, leaped at the opportunity to help reinstitute the fraternity. "To get the chance to start and shape an organization with a group of quality men is something that I can barely express through words", he said.
"To have something that you can look back on when you're graduating and think 'this is what we accomplished' is one of the most exciting things I could experience at Rockhurst University."
Tau Kappa Epsilon will join a popular Rockhurst Greek Life contingent. Presently, 42 present of all undergraduate males belong to a fraternity. Pi Kappa Alpha is the largest with 93 members, followed by Alpha Delta Gamma with 62, Sigma Alpha Epsilon with 46, and Beta Theta Pi with 43.
Beta was itself recently expanded to Rockhurst in the spring of 2016. The addition of a second fraternity within a two-year span came as a surprise to some students.
"I'm not sure why TKE would be added so close to Beta", said Ryan Pannullo, a senior ADG. "If the school knew that TKE was coming back in 2018, then why did they hurry to add Beta in 2016? Every single sorority has always been significantly larger than the biggest fraternity. It would make more sense to add a fifth sorority rather than a fourth and fifth fraternity."
Andrew Knopke, a senior Pike shared Pannullo's confusion. "Perhaps the administration should have asked the other fraternities of our opinion before drastically altering our daily operations. I don't have a problem with TKE, but I wish the school would genuinely ask for and consider our thoughts before mandating their decisions."
Nitin Sekar a junior Beta added, "The return of Tau Kappa Epsilon seems unfair both towards us and the rest of the Greek community. The small size of Rockhurst cannot sufficiently support another fraternity. The only way five fraternities can be sustained is if numbers are stolen from larger organizations or the smaller ones are completely eliminated."
Still, others see the expansion as an improvement to the school. "I think it will only benefit the Greek population on campus," said O'Dell. "Different chapters appeal to different populations of students so bringing in another fraternity allows for more opportunities to get involved."
Tau Kappa Epsilon was founded on January 10, 1899 at Illinois Wesleyan University. According to their website, TKE boasts over 272,000 initiated members and 235 active chapters and colonies. Notable alumni include Howard Schultz, Terry Bradshaw, Willie Nelson and President Ronald Reagan.
[Editor's Note: An earlier version of this story misattributed a quote from Andrew Knopke to another member of the Pike fraternity. Knopke is part of the Sentinel staff.]