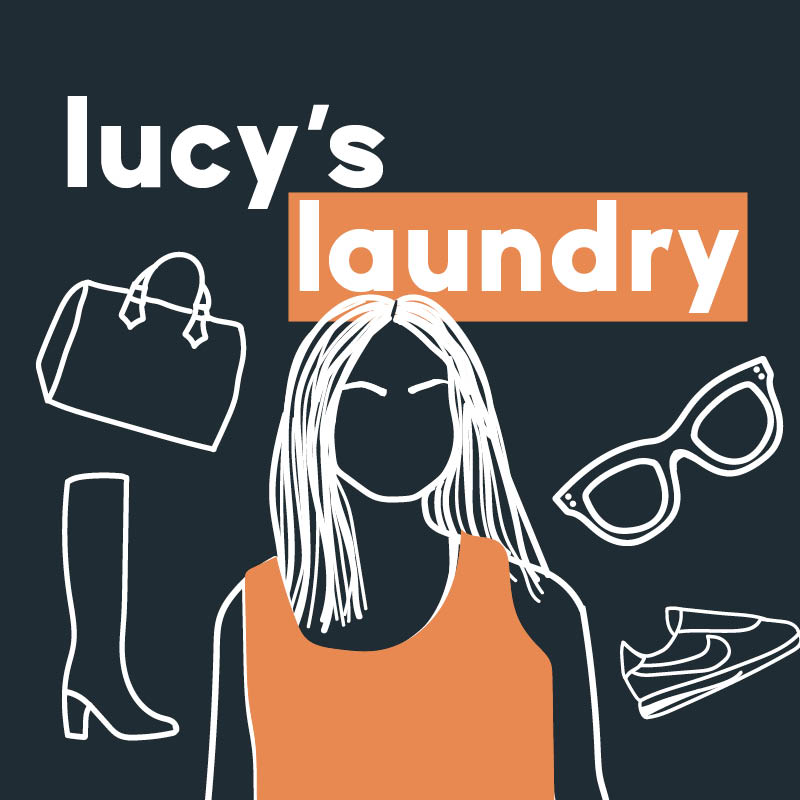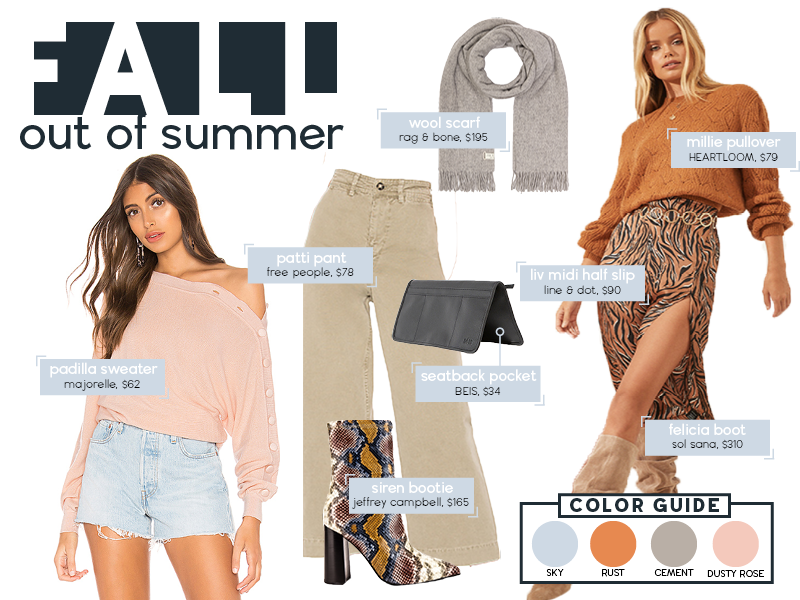 Padilla Sweater
This layer is the definition of convertible. Keep it buttoned for those breezy walks to class, but unbutton I for when your collarbone need time to shine. It's also dusty rose— the convertible summer to fall color.
Patti Pant
Recently, I've been looking pieces that upgrade my look without making it too formal. These pants will give your jeans a break, and the wide leg keeps your calves cool. As a bonus, they'll remain equally cute with a summer tube top or a fall turtleneck.
Seatback Pocket
While this pick may be hidden from plain sight most of the time, it's an ode to spring cleaning— only in the fall. Its like a planner for your backpack.
Siren Booties
These take the form of a classic fall boot, but keep the vibrant colors and snakeskin as an ode to summer. Worn with a skirt or skinny jeans, the Siren Boot will become a closet staple into winter.
Wool Scarf
Not only is is soup season, it's scarf season. Everyone needs a good scarf, and Rag & Bone is one of my favorite companies. The cement color is a win-win, as it's in style and will go with everything.
Millie Pullover
While this pullover's rusty color is an instant homage to autumn, the woven-in vents will keep you cool for those above 60 degree days. In case you need more reasons to pop it in your cart, bishop sleeves were seen all over NYC Fashion Week.
Liv Midi Half Slip
Another coveted item in rust, this satin slip will keep you from sweating while the length will keep you warm on those brisk mornings.
Felicia Boot
Don't give these the boot from your cart, as these suede below-the-knees are needed in every transition closet. They look good with visible leg, but can be worn straight into winter over jeans.